The principle and definition of "Wage Portage"
The Wage Portage is a form of working relationship that emerged in 1985 in Europe and more recently in Switzerland. It facilitates interaction between executives/contractors seeking employment and companies looking for expertise, audit, advice or training. The status of independent contractor is complex and does not offer any guaranteed income. Opting to use an umbrella structure can address these flaws. During his/her mission, the consultant using the umbrella structure becomes an "employee" of SPTS which then manages all social security contributions, taxes and administrative procedures on his/her behalf.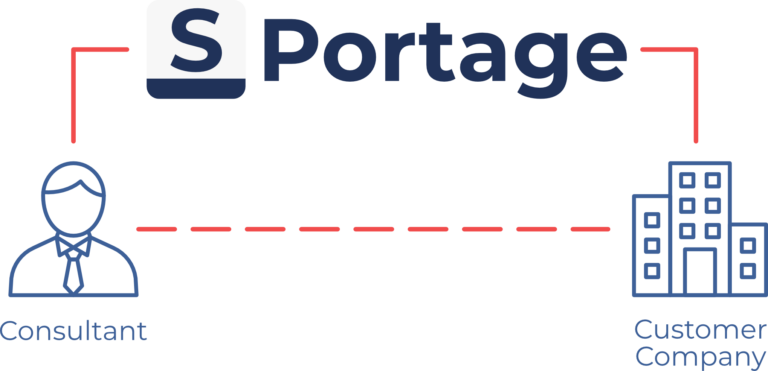 Choosing SPTS Wage Portage for Consultants is choosing to work with high quality and cost-efficient services.
SPTS services are carried out discretely and in a timely manner by experienced and highly skilled specialists. We offer consultancy which is individually tailored to meet your needs in various fields. Our experts are always kept up-to-date and will remain at your side to provide the most competent advice. Our experts speak French and English.
Contact us for a free consultation without any commitment. Every situation is unique, SPTS is committed to working with you to come up with a customised solution that meets all your specific needs.
We are a certified payroll company, we hold the authorisation LSE (Federal Law of October 6, 1989 on the service of employment and the hiring of services).
Freedom of a self-employed worker
Being an employee of a wage portage company maintains the flexibility and freedom of a self-employed person.
It is up to the employee to find their clients, establish the terms of the project and negotiate their rates. It is only upon the contract's signature that SPTS takes over.
You also choose when and where you will work. It's up to you to set up your work schedule according to your workload.
Security of an employee 
As an employee, professionals enter into an employment contract with the Wage Portage company, meaning they naturally benefit from the security associated with this status:
Pension contributions (1st and 2nd pillar)
Unemployment benefits
Occupational and non-occupational accident insurance
Loss of earnings insurance
Paid leave
At SPTS, we propose the following
SPTS complies with the Swiss legal framework, including Swiss labour and tax laws.
A dedicated contact person for personalised services.
Operational assistance and consultancy including in the domains of the legal and fiduciary services.
call us to get a free quote
+41 22 508 58 52
The "ALL-IN-ONE Package"
Application for a residence permit.
Declaration of contributions to social insurance.
Tax at source deduction.
Provide all administrative and contractual documents (employment contracts, mission orders, pay slips, detailed monthly accounts, salary certificates, work certificates, etc.)
Application for family allowances
Application for benefits in case of accident or illness
Management of expense reports
Your advantages in working with us